Portals
Event News
Pending
Power Hours (May 1st-May 4th) 30% points and EXP boost
For more events, check out the sdgo.ogplanet website.
Wiki News
Sorry I have not been around for a while. Busy with my school's jazz band. Anyways, here's the updated home page.
--The Gelgoog with a Mustache (Have Questions? I'm here to help.) 18:37, January 22, 2014 (UTC)
Blogs
Helping out
To write a new article, just enter the article title in the box below.
Not sure where to start?
If you are new to wikis, check out the tutorial.
Featured media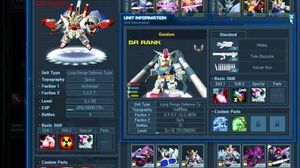 Latest Patch
<br style="clear:both;"